Quien diga que el Thrash metal ha muerto claramente no conoce a los griegos de Suicidal Angels que en marzo anduvieron de gira por México con su tour Live Aggression Over Latin America 2022 y el pasado 16 retumbaron las paredes del Foro Independencia de Guadalajara.
La velada inició poco después de las 21 horas con la banda local de Atrox, y posteriormente darle paso a Tulkas de Querétaro, banda ya referente del metal mexicano dejando a más de uno ya sudado para el platillo principal de la noche.
Los liderados por Nick Melissourgos, subieron al entarimado ataviados con el clásico guardarropa del género: pantalones embarrados en su ser y con los tradicionales tenis blancos Jordan.
Sin más se dejó escuchar el intro de 'Jaws' para dar rienda suelta al mosh pit con 'Endless War', Born of Hate' y 'Years of aggression'.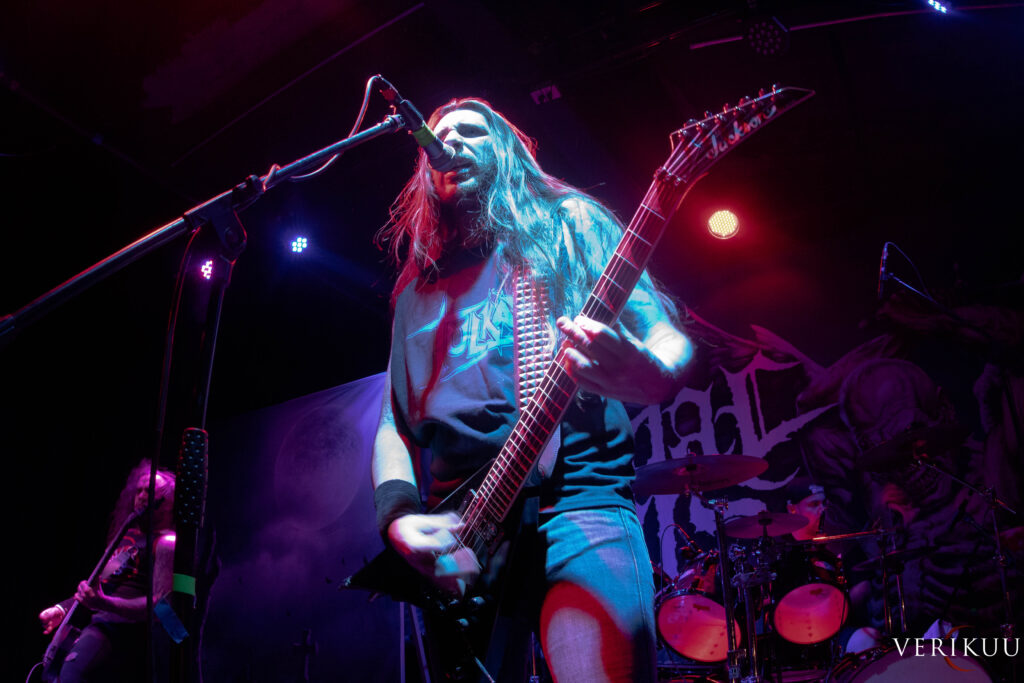 Los poco más de 300 asistentes de entre 25 y 35 años bailaron al unísono de los riffs y tamporazos que dejaban caer con furia los europeos.
Ya para la mitad el concierto una bandera mexicana que circulaba entre la fanaticada terminó adornando el escenario que recibió uno de los conciertos que más energía ha albergado el Foro Independencia en lo que van del 2022.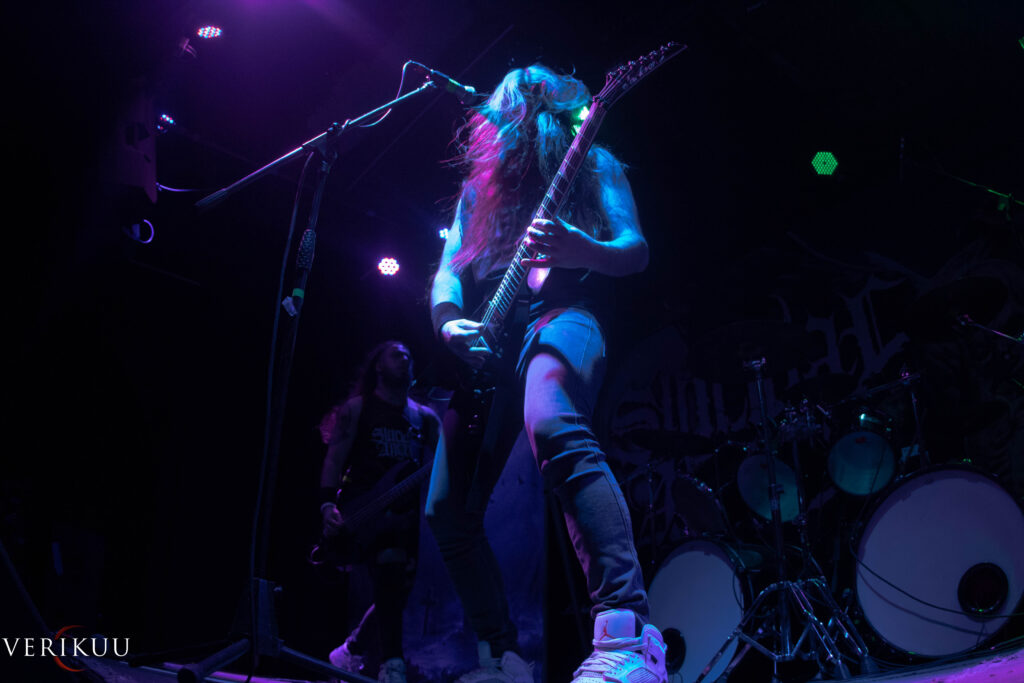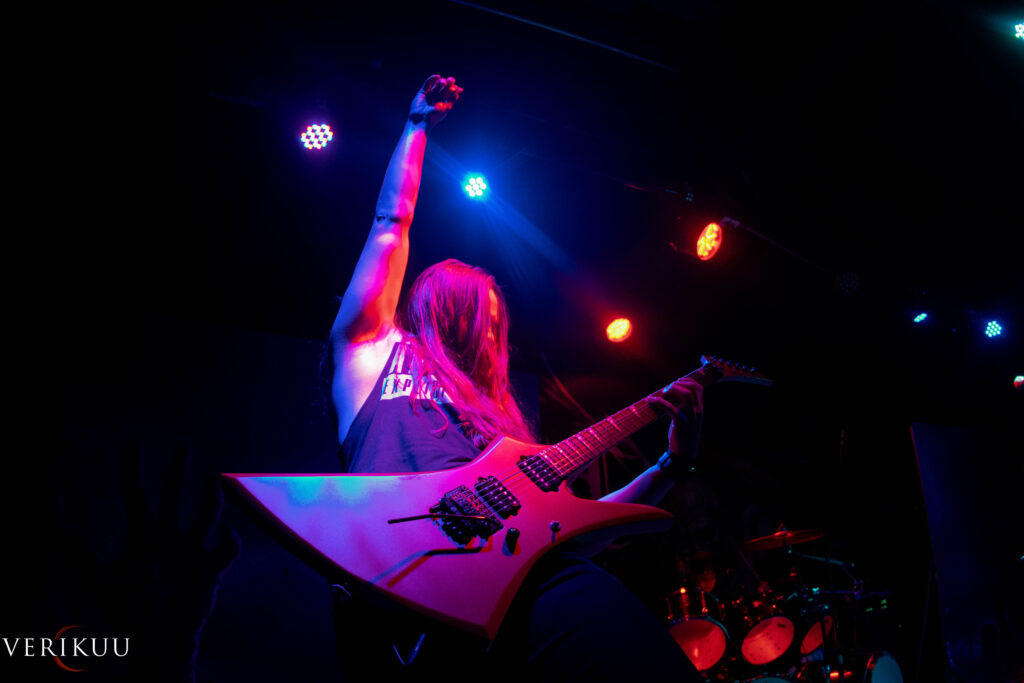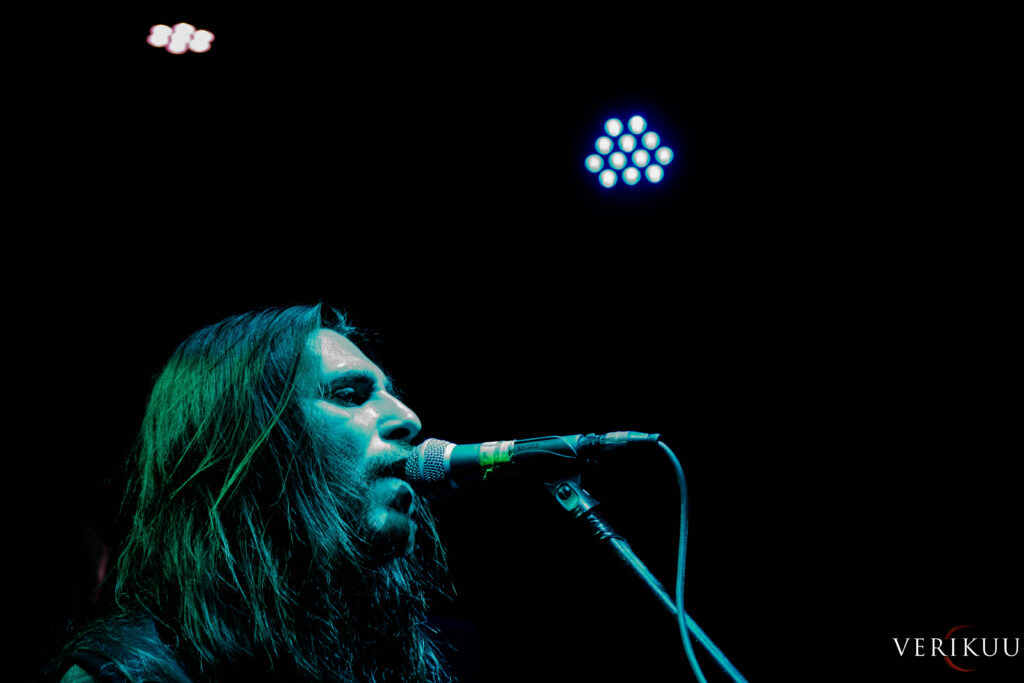 En las tocadas me late hacer slam, pero en mi casa sí le meto al tropical.
Amante de superhéroes. Río como mecanismo de defensa #ChinoMorenoEsMiPastor